Interface/Interstice at the Whitney Center for the Arts 2018
"Interface" Installation view
From L to R:
'11.16.16' newsprint on wood armature and wall, shadow – 32" x 51" x 14" variable
'12.9.16' metal mesh on white painted wood armature, shadow – 55" x 58" x 23" variable – 2016
'11.11.16' newsprint on wood armature, shadow – 64" x 58" x 21" variable
'12.15.16' metal mesh on white painted wood armature, shadow – 19" x 53" x 15" merged with
'11.14.16' newsprint on wood armature - 54" x 27" 17" variable – 2016
'Cube of THE Magazine' for ongoing/altering installation
(photo credit: John Vokoun)
Interface @ Center for Contemporary Arts
'now...when' 2017 neon 4.5" x 65" [sold]
'11.21.16' 2016 62" x 28" x 21" variable
Steel and plastic mesh on white painted wood armature
cube of THE Magazine issues for ongoing/altering installation
'12.9.16'
metal mesh on white painted wood armature, shadow
55" x 58" x 23" variable
2016
installation view of 'Interface'
2017 @ Center for Contemporary Arts
Polycarbonate 1
Polycarbonate, brass, steel, shadow
72" x 48" x 36"
2008
Polycarbonate 4
Polycarbonate, brass, steel, shadow
34" x 66" x 60"
2008

Polycarbonate 3
Polycarbonate, brass, steel, shadow
2008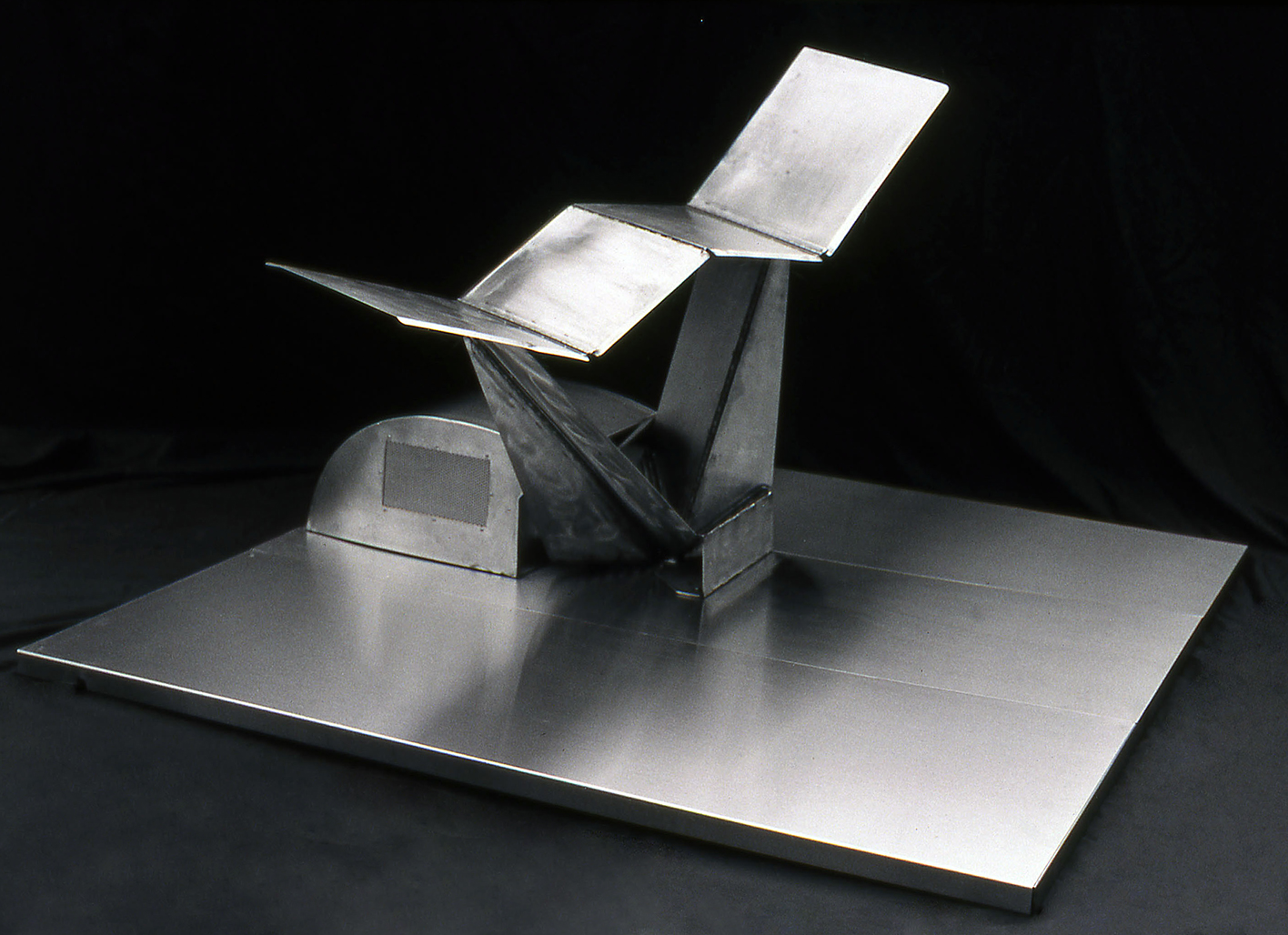 Promises IV
Kinetic interactive sculpture:
stainless steel
3' x 5' x 5'
1993
Clamped Eights
Installation grid of twelve pieces:
Printed die cut paper, metal, shadow
6' x 9'
2008
The Clamped Eights Series grew out of a series of formal/minimal pencil drawings combined with a series of engineered paper. They use shadow and eight sheets of printed, die cut drawings that are stacked and held by an aluminum clamp. Parts of Clamped Eights pop up, weave, flair out. The pieces are abstract, with the shadow as much a part of them as the paper and clamp. Variety is one goal of this controlled visual vocabulary.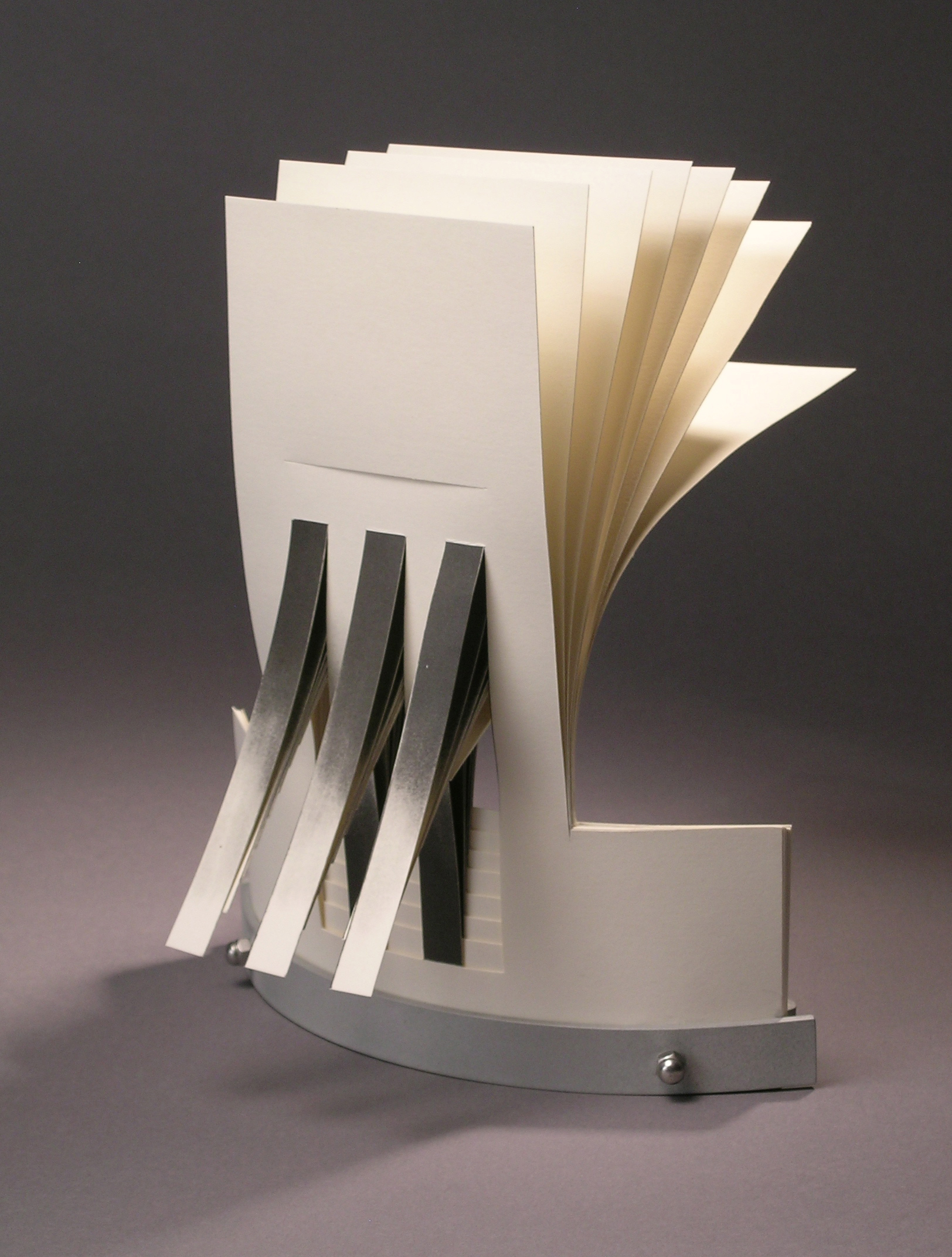 Clamped Eights #21
Printed die cut paper, metal, shadow
13" x 15" x 8"
2006

Clamped Eights #15
Printed die cut paper, metal, shadow
13" x 15" x 8"
2006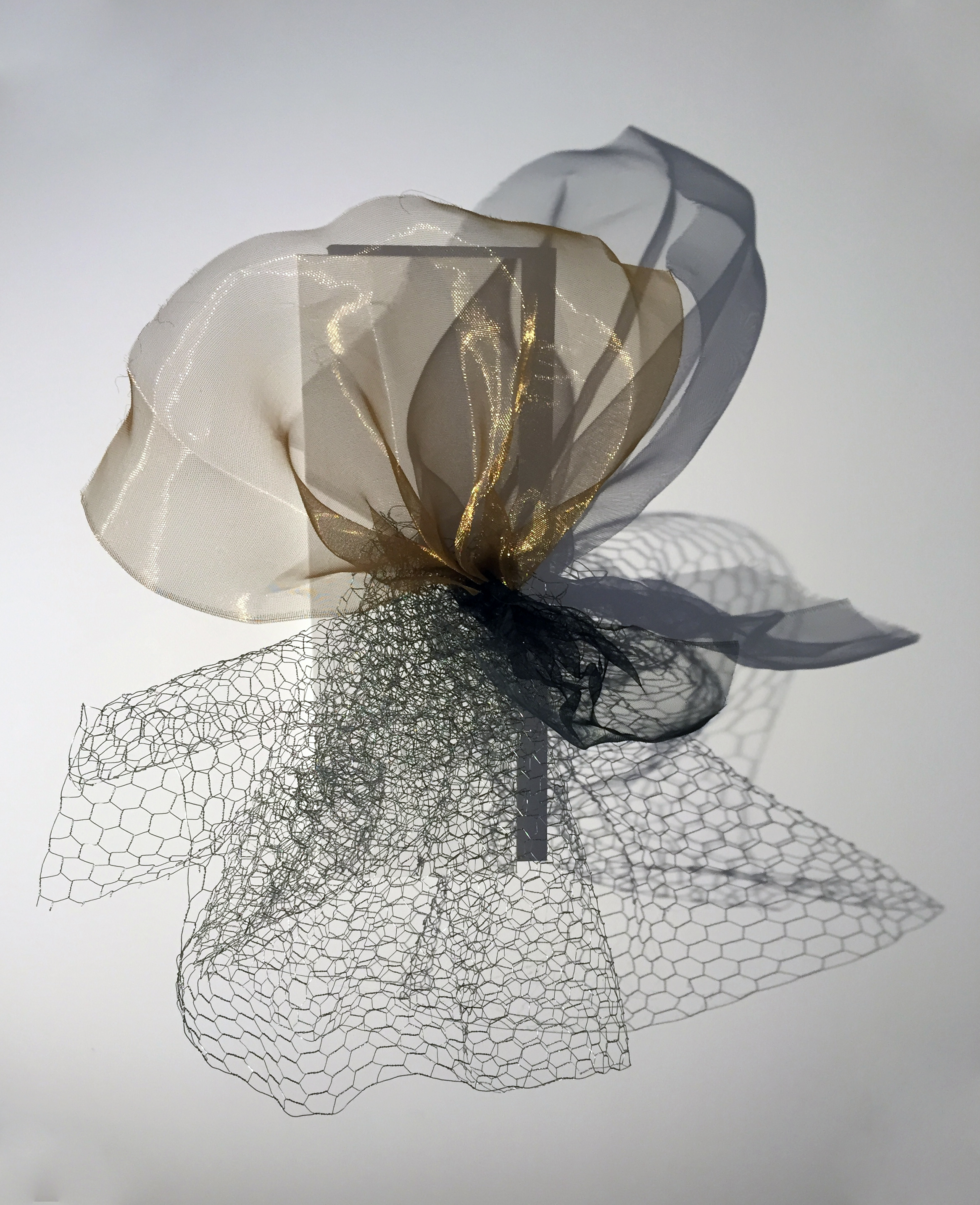 Mesh #28
Bronze and steel mesh, chickenwire, shadow
30" x 44" x 18"
2007
Mesh #20
Mesh on canvas, shadow
6" x 5" x 1"
2008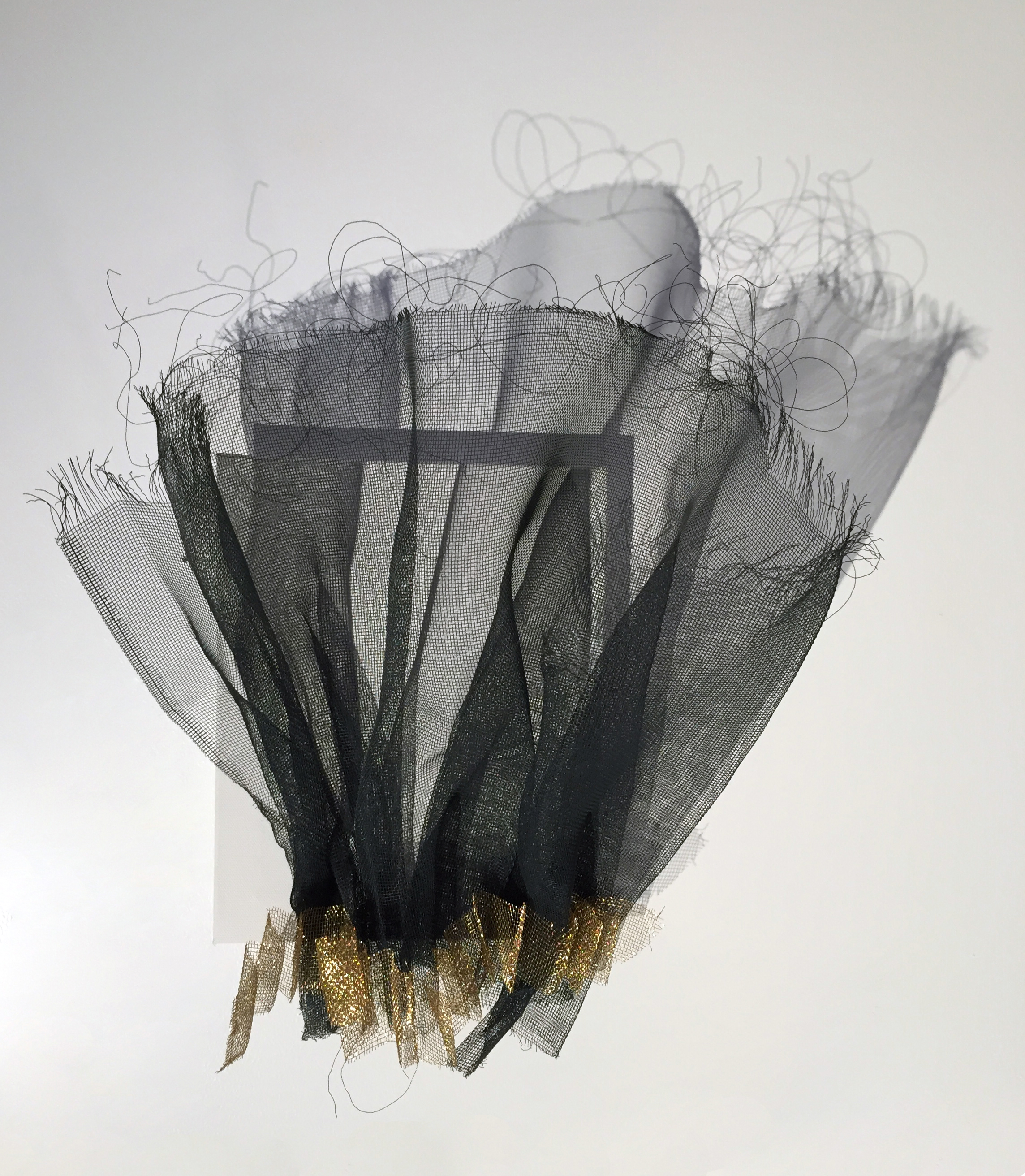 Mesh #24
Mesh on canvas, shadow
17" x 15" x 8"
2008
Mesh #23
Mesh on canvas, shadow
19" x 19" x 9"
2008
Mesh #27
Fiberglass and chicken wire on canvas
17" x 12" x 11"
2008
SHREDDER: An Autobiography
The Book: 8 Chapters
edition of 20
Shredder: Ziplock
Shredder: An Autobiography
Installation view of Miniature Golf Hole #10
"Contemporary Masters"
Salt Lake Art Center
2010
Lessons (excerpt)
Etched plexiglass, text, shadow
60" x 25"
1993
No Sex in the World's Religions
As We Are Introduced
Text on rusted bell
2002
"I shake hands with you as we are introduced and part of me, with the eyes of a wary six-year-old, stands aside and listens.
Inside my head that six-year-old is asking if you have AIDS. The child calculates the probabilities of loss as a shape forms within me that fits you only..."
Abgeschleppt
Cobalt blue neon
6' long
2008

Relative Stranger 1
Ivory neon and chartreuse shadow
14" x 40"
2008
Relative Stranger 2
Pink relative, blue stranger
8"x72"
2008
Standard Deviation 1
White and pink neon, broken deviation
24"x26" variable
2018
Standard Deviation 2
White, yellow, pink neon, broken deviation
24"x26" variable
2018